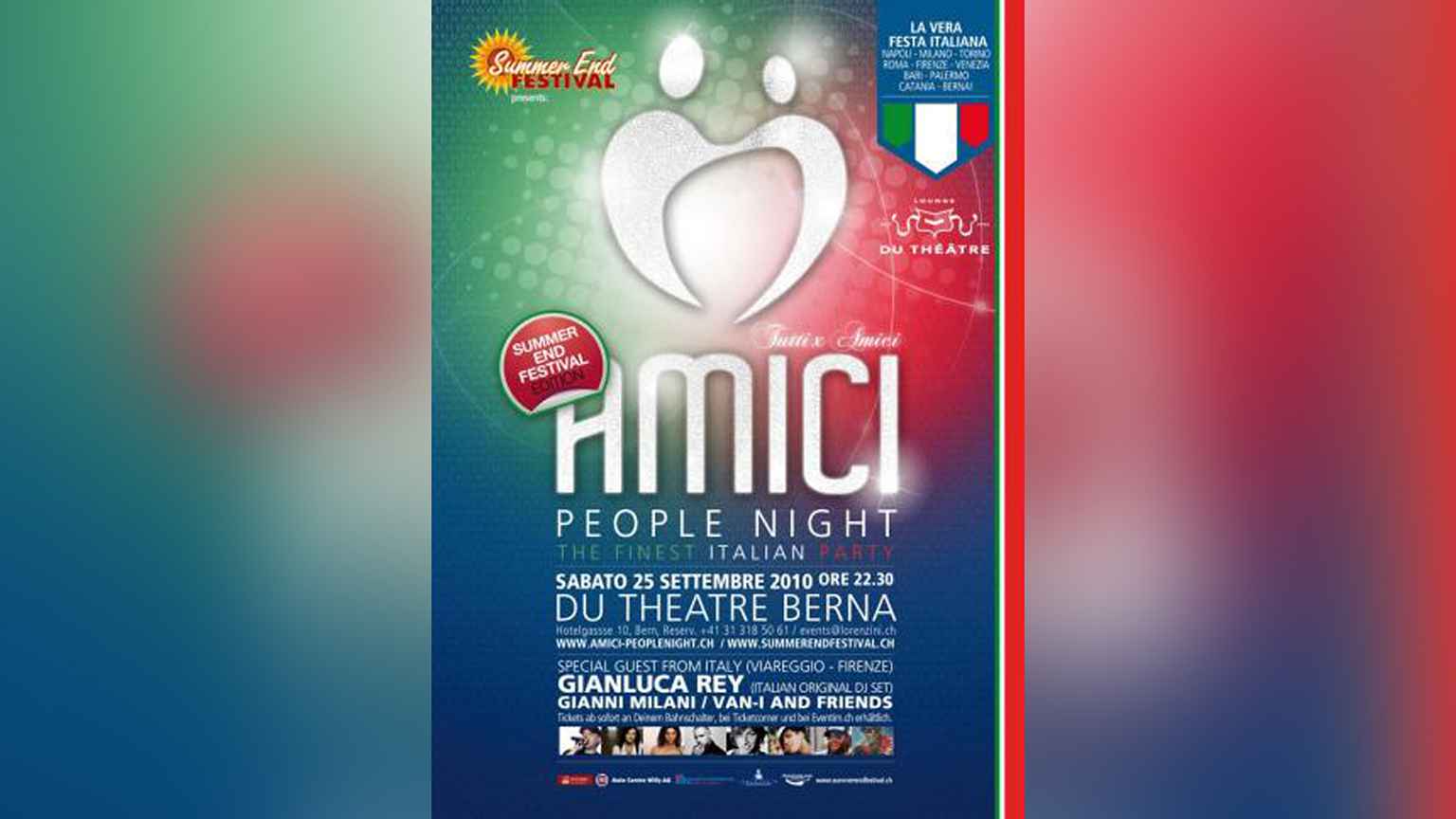 "AMICI PEOPLE NIGHT" is the international Italian music set that broke the walls of the clubs and filled the main squares in Switzerland for 150 years of Italy and hosting artists such as Federico Scavo, Mondomarcio and many more.
From the 60's till the present time, the set of Gianluca Rey introduces a collection of Italian songs that hits 37 tracks in an hour that make the crowd "Volare".
Here is the video of the very first show, 2009.
more about AMICI PEOPLE NIGHT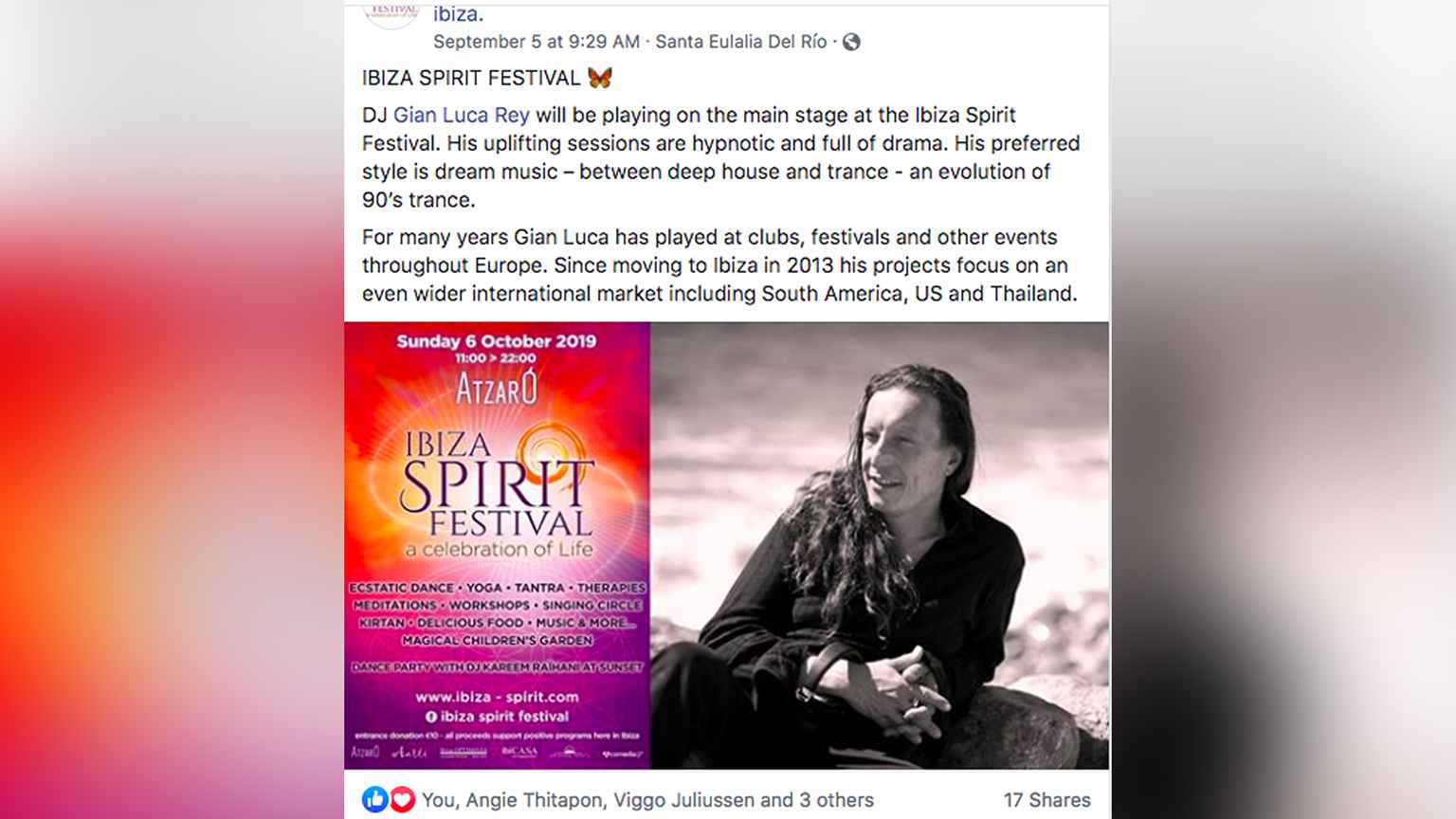 In 2014 Gianluca Rey moved from Barcelona with his first unreleased single in a bag and crossed all of South America meeting Italian communities, musicians, and media through Panama, Ecuador, Peru, Bolivia, Chile till Argentina.
Here is the video from Barrio TV (Chile) —>
Here is the link to the Fb group with pictures and contributions from people met during the tour.
In 2019 he did played in the famous "IBIZA SPIRIT FESTIVAL" in Atzarò resort. His hypnotic set during the Opening Ceremony created the mood for an amazing event.
Here is the official website of the event
Here is the set Reflections that inspired the visionary performance.