If you're planning of having a wedding party and you're interested in knowing how much does a wedding dj cost this article will share the average costs for a DJ for a wedding. You'll learn about the services that are included in their package, what you can expect to pay, and how to get started.
What Does A Wedding DJ Do?
A wedding DJ is responsible for providing music and entertainment for your wedding reception. They will work with you to create a playlist of songs that will get your guests up and dancing, as well as provide any necessary sound equipment. Wedding DJs typically charge by the hour, so be sure to ask about their rates before hiring.
How Much Does a Wedding DJs Cost (Charge)?
Wedding DJs can range in price from a few hundred dollars to a few thousand, depending on their experience and the services they offer. Some DJs may charge an hourly rate, while others may charge a flat fee for the entire event. Be sure to ask your DJ what their pricing includes so you can get an accurate estimate of what your total costs will be.
If you're looking to save some money on your wedding DJ, there are a few things you can do. First, try to book your DJ well in advance so they don't have to rush to prepare for your event. Second, see if your DJ offers any discounts for booking multiple events or referrals. Finally, be sure to let your DJ know what your budget is so they can work with you to create a package that fits your needs and budget.
How To Hire The Right DJ For Your Event
When you're planning an event, it's important to choose the right DJ for the job. But how do you know what to look for in a DJ, and how much should you expect to pay?
Here are a few tips to help you choose the right DJ for your event:
1. Determine your budget.
How much are you willing to spend on a DJ? This will help narrow down your options and ensure that you don't overspend.
2. Consider the type of event.
The type of event will dictate the type of music that's appropriate. A wedding reception will require different music than a corporate function, for example.
3. Choose a style of music.
Do you want someone who can mix different genres of music, or someone who specializes in a particular style? This is an important consideration when choosing a DJ.
4. Ask for recommendations.
If you know someone who has hired a DJ before, ask for their recommendations. They may have some good suggestions based on their own experiences.
5. Meet with potential DJs.
Once you've narrowed down your options, it's time to meet with potential DJs in person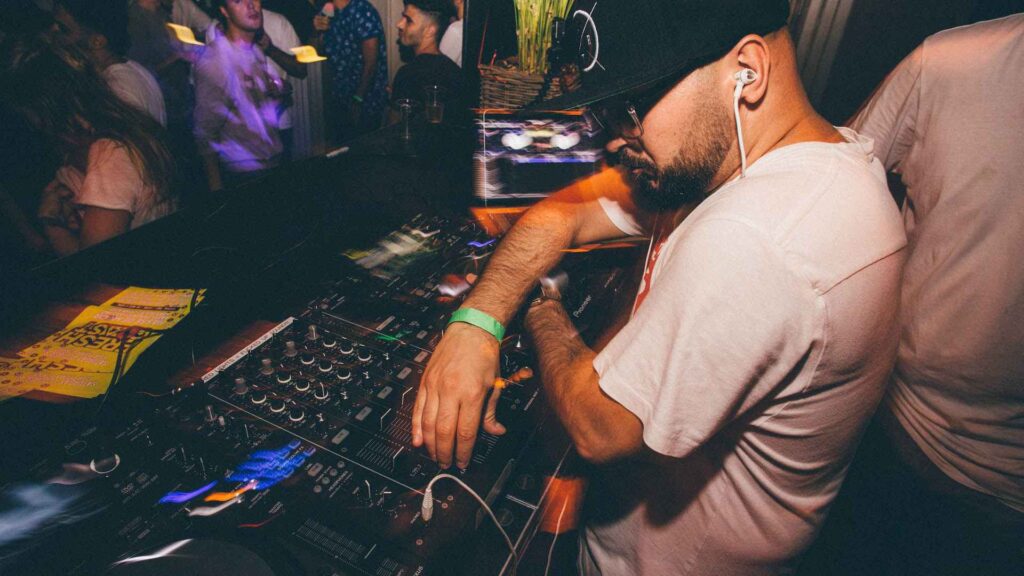 Tips For Choosing A DJ
When you're planning your wedding, it's important to choose a DJ that will help make your big day special. Here are a few tips to help you choose the right DJ for your wedding:
1. Determine your budget. Before you start shopping around for a DJ, it's important to determine how much you're willing to spend. Once you have a budget in mind, you can narrow down your search to DJs that fit within your price range.
2. Consider your wedding style. When you're choosing a DJ, it's important to consider the overall style of your wedding. If you're having a formal affair, you'll want to choose a DJ who can provide elegant music that fits the mood. For a more laid-back wedding, you may want to consider a DJ who specializes in genres like funk or rock.
3. Ask for recommendations. If you have friends or family members who have recently gotten married, ask them for their recommendations on DJs. They may be able to give you some great leads on DJs in your area that they loved working with.
4. Check out online reviews. Once you've narrowed down your search to a few potential DJs, take some time to read online reviews
How To Pick The Best DJ For Your Wedding
When it comes to wedding planning, picking the right DJ can be one of the most important decisions you make. After all, they will be responsible for setting the tone and creating the atmosphere for your big day.
So how do you go about finding and selecting the best DJ for your wedding? Here are a few tips:
1. Do your research.
Before you start reaching out to potential DJs, take some time to research different options in your area. Read online reviews, ask friends for recommendations, and check out each DJ's website to get a feel for their style and personality.
2. Make a list of must-haves.
Once you've done your research, it's time to start narrowing down your options. Make a list of the things that are most important to you in a DJ, such as experience level, music genre preference, or specific song requests. This will help you weed out any options that don't fit your needs.
3. Ask for quotes.
Once you've narrowed down your options, reach out to each DJ and request a quote. Be sure to include any specific details about your wedding so they can give you an accurate estimate.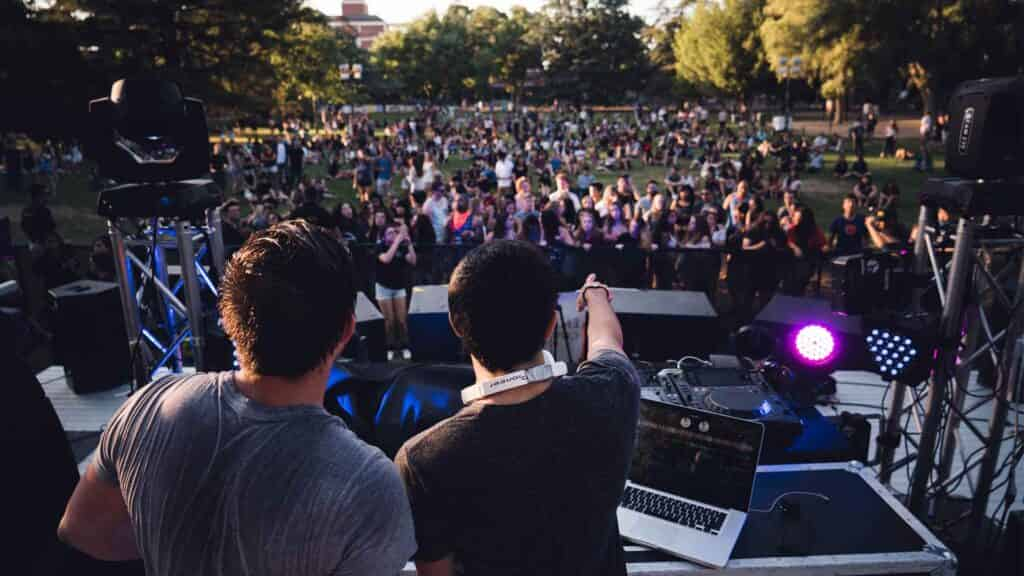 Conclusion
As you can see, there is a wide range of prices that DJs charge for weddings. It all depends on your budget and what you're looking for in a DJ. If you want a top-of-the-line DJ who will keep the party going all night long, you're going to have to pay a bit more. But if you're on a tight budget, there are still plenty of great options out there. Just do your research and find a DJ who fits your needs and price range.